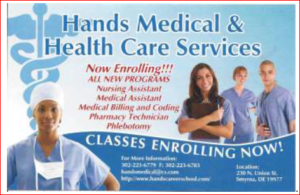 TASHPUS 2016 FUNDRAISER PROGRAM OF EVENTS
1. Opening Statement/Prayers – Aminata Conteh
2. Christian – Leticcia Amoah-Mensah
3. Muslim – Alie Kindo Kamara
4. Introductions of MCs – Aminata Conteh
5. MCs: Kadiatu Mansaray & Frances Tarley
DINNER
6. Introductions of Members
7. TASHPUS PLEDGE
8. National Anthems
a. Sierra Leone
b. America
9. SALES: Raffle Tickets
10. Introduction of Distinguished Guests
a. Patrons
b. Introduction of Chief Patron: Abibatu Sesay
i. Chief Patron: Dr. Abdul Rahman Kamara
c. Introduction of Grand Chief Patron: Kadiatu Mansaray
i. Grand Chief Patron: Dr. Hamid Majid Kargbo
11. Introduction of Keynote Speaker: Fatu Fofana
a. Keynote Speaker – Dr. Fouad Sheriff
12. Vote Of Thanks
DANCE
13. Raffle Draw
DANCE
Dr. Fouad Sheriff is an experienced Primary Care physician working within Kaiser Permanente's Mid-Atlantic Group. He manages a panel of over 2000+ patients, some of whom are from several West African countries. Prior to transitioning to health care's outpatient environment, Dr. Sheriff worked as a hospitalist at Mary Washington Hospital in Fredericksburg, VA. His work there included serving on the leadership team of Cogent HMG's group.  A popular and sought-after doctor by many grateful patients who believe Dr. Sheriff was instrumental in the life-saving treatment they received.  Dr. Sheriff receives frequent recognition from the hospital group as "Doctor of the Month."
A native of Sierra Leone who migrated to the United States to continue his studies after completing his secondary school education at Prince of Wales High School in Freetown, Dr. Sheriff has immersed himself in actively supporting the causes of several non-profit groups aimed at improving the lives of Sierra Leoneans and the socio-political development of the country.  He has been invited to participate in study groups both at the World Bank and the Embassy of Sierra Leone.  In addition, he has appeared as a panel presenter for Sierra Leonean-related issues both in Sierra Leone and the United States.
In 2007 he partnered with a drug representative of Pfizer to host a blood pressure screening health fair, "Well Body, Long Life" at Youyi Building Hall in Freetown, Sierra Leone.  One hundred individuals of the health fair's more than 500 participants were selected to receive free follow-up care and medication for one year. Currently, as a participating member of Sierra Leone Diaspora Medical Group, in partnership with Ascovime and International Medical Corps, Dr. Sheriff is scheduled to be part of a pilot multi-country medical training mission which will provide job training to local healthcare professionals.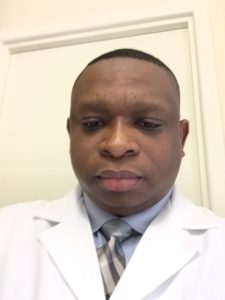 Dr. Hamid Majid Kargbo is a private Practitioner at SSM Hospital in St. Louis. Dr. Kargbo is an alumnus of Prince of Wales Secondary school in Freetown as well as the College of Medicine and Allied Health Sciences where he graduated with a B.Sc. (Hons) First class in 1995 during the turbulent period of the Sierra Leone Rebel War. Dr. Kargbo holds an M.Phil. from Cambridge University.  He enrolled at American University from 2002 – 2004.
Dr. Kargbo studied at the Washington University School of Medicine in St. Louis from 2005-2009 and did his Internal Medicine Residency at Johns Hopkins Hospital from 2009- 2012, later, a cardiology Fellowship at Washington University in St. Louis/Barnes-Jewish Hospital from 2012-2015.  Dr. Kargbo is married to Cynthia A. Davies and has two daughters, Janet (12) and Faith (10).
Dr. Abdul Rahman Kamara hails from Kambia, Sierra Leone. Gained his secondary school education at Kolenten Secondary School in Kambia and graduated from Njala University College with a BSc. Ed. with chemistry major in 1978. Taught Chemistry at St. Francis Secondary School in Makeni, Ahmadiyya Muslim Secondary School and Lebanese International School in Freetown.
In 1983, he came to United States for further studies. Graduated with a BSc Pharmacy in 1990 from Rutgers, the state University of New Jersey College of Pharmacy. In 1991, he completed a Radiopharmaceutical authorized User course at Butler University in Indiana and in 1995 became the fourth Board Certified Nuclear Pharmacist in the State of New Jersey. In 2001, he completed his postgraduate studies at Rutgers University and graduated with a Doctor of Pharmacy Degree (PharmD).
He is currently the Manager of the Nuclear Pharmacy Services Business of Cardinal Health in East Rutherford, NJ since 1998. He is also founder and CEO of Tati Pharmaceuticals of Sierra Leone, a drug importer, wholesaler and Retailer.